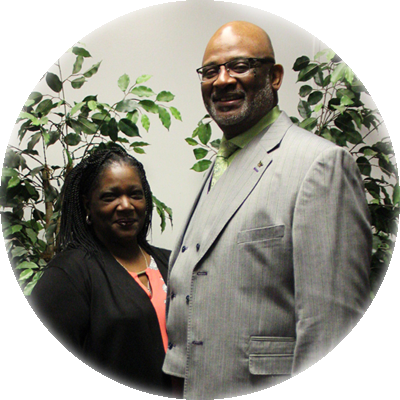 Pastor Ron Carson has been a part of the Covenant Christian Church family since 1997. He served as youth pastor and associate pastor prior to becoming senior pastor in 2009. Born and raised in Hickory N.C., Pastor Ron is a graduate of Hickory High School and Lenoir-Rhyne University with a Bachelors Degree in Sports Management. He continued his education by earning a Bachelor's of Theology from the Covenant Christian School of the Bible.
He has been bi-vocational throughout his ministry. He spent 20 years in the grocery industry as a sales representative for Merchants Distributors Inc., The Pillsbury Co., and Cross Mark. He also spent the last 12 years working in the field of education; serving seven years as a substitute teacher for Hickory public schools and for the past five years as a programs coordinator at Catawba Valley Community College.
Pastor Ron is married to the former Katie Stinson, who serves as co-pastor and is also a teacher with Hickory Public Schools. They have been married since 1989 and they have one daughter, Katia. They have committed their lives to the will and purpose of God.
Pastor Ron's vision for our church is "To Exalt the Lord, Equip the Church (God's People) and to Extend the Kingdom of God."
His motto is…"No program or agenda should supersede God's Plan."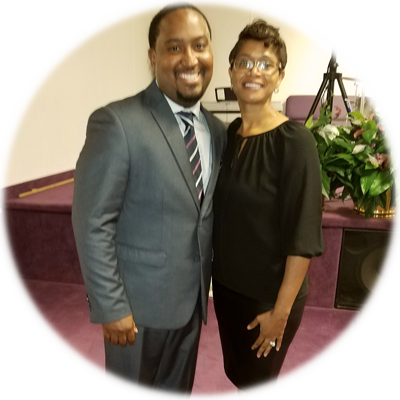 Johnnie
and Catina
Associate Pastor
Associate Pastor Johnnie McIver is married to his lovely wife, Catina. They are the proud parents of two wonderful children, Shamoyi and Noel McIver. Pastor Johnnie's journey to ministry started over 21 years ago as an unsaved, angry, immature husband and inexperienced father. His first visit to Covenant Christian Church coincidentally was just to make his wife happy, but during that visit, he had his first encounter with God. God met him right where he was through the pastor during that time, Don Bledsoe. Pastor Johnnie became cautiously curious about the love of God he was receiving from his fellow church members. His curiosity led to him growing in love with Jesus and becoming a faithful servant. Because of his faithfulness, he attended every class the church offered searching to learn all that he could. After five or more years of being as possibly faithful: he began serving in the role of a deacon, where he learned the importance of being dependable. After serving in the role of deacon for several years, he, and his wife Catina became the youth leaders. Through becoming a youth leader, Pastor Johnnie learned grace and truly to love people right where they were. Now, walking in the role as Associate Pastor, he can look back at every step thankfully, understanding that God had a plan the entire time. His journey isn't filled with degrees or doctorates, which are very important, but is filled with a LOVE for God and a heart to serve. He is truly an example of the changing power of God!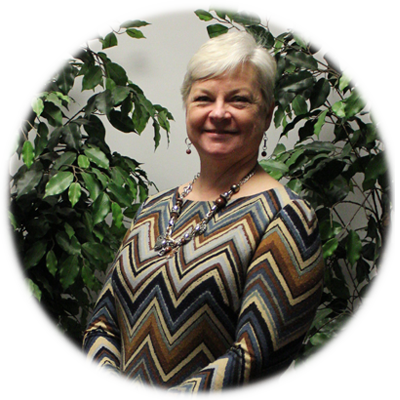 Helen Bledsoe
Administrative
Pastor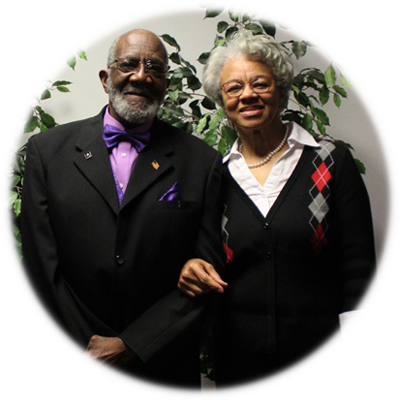 John and Frances Robinson
Elders